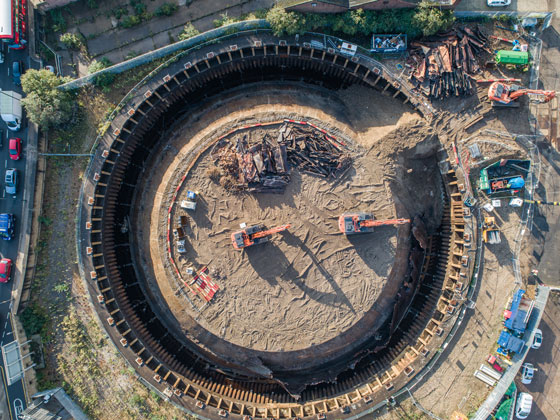 12 Apr 2021 • shedkm
a landscape-led masterplan for a disused gasworks at wandsworth
Located between the town centre and the River Thames, this disused gasworks in Wandsworth is a key strategic site, offering a unique opportunity to unlock future growth, connect current development, and help the Local Authority achieve its strategic ambitions within the borough.
shedkm have worked extensively before with developer Steve Sanham, formerly at Urban Splash and Hub, sharing an approach to projects which create regenerative and social value and provide welcoming, engaging places for local people.
Our masterplan creates two distinct zones to help mediate between the grain of Wandsworth's historic residential areas and new and emerging development along the Thames.
A riverside park will create a new relationship to the Wandle tributary that runs through the site and which once served its industrial buildings, revitalising the public realm with a new route, planting, green space and south west facing terraced seating. The second zone creates an integrated and sustainable re-purposing of the former gasworks site. Yards, creative workshops, spaces for meanwhile uses and an emphasis on music and events will create a vibrant atmosphere at ground level.
The overall site will embed a new sense of place with a mix of uses integrating with the public realm. Residential accommodation at upper levels will offer a variety of tenures, and will include homes for senior living as well as up to 35% affordable housing.
Aware of both the significance and the complexity of the site, we have adopted a uniquely collaborative approach from the outset, consulting widely with the council and its stakeholders, and bringing in a range of design expertise including BD Landscape to co-design the ground plane. A design charette and ideas competition, resulted in the first detailed residential plot designs being awarded – more on that very soon! The scheme, driven by particularly high ambitions in terms of its energy strategy and sustainability credentials, is due for public consultation this summer.
Stay up to date with all shedkm updates by subscribing to our quarterly newsletters and monthly bulletins. Sign up here.
Photo by Havelock Photography