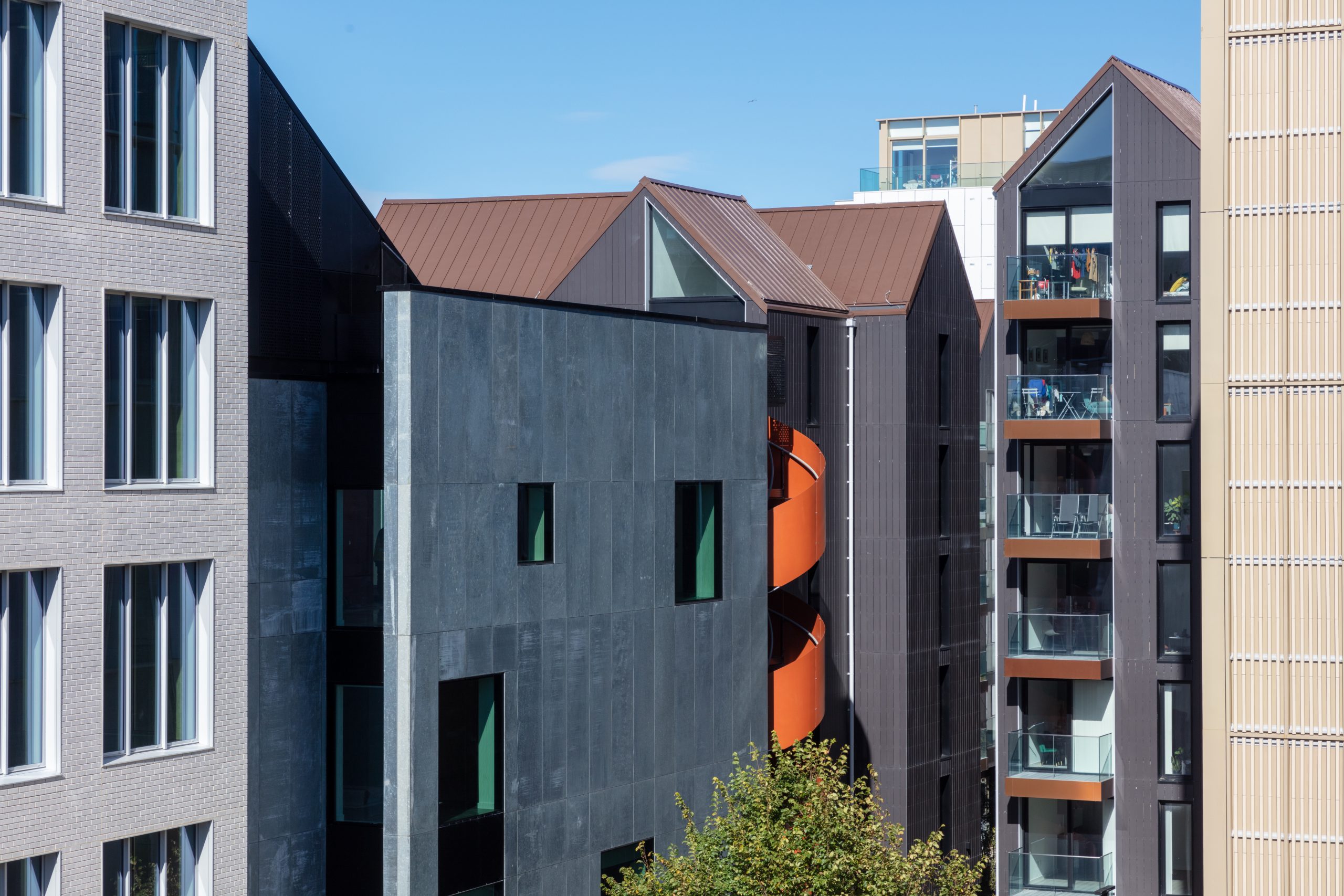 23 Feb 2022 • shedkm
circus street, brighton features in world architecture news
Our masterplan designs for U+I feature in World Architecture News. Read the full story below:
Circus Street is a mixed-use neighbourhood featuring homes, workspace and retail space that celebrates Brighton's existing character and was developed by regeneration specialist, U+I.
All of the buildings are rated BREEAM Excellent and have been designed to be highly energy efficient with photovoltaic panels that provide green energy, and green roof systems that encourage biodiversity.
The new office building has a pitched roof which echoes the shallow pitches of the municipal market that formerly occupied the site, creating a continuity between old and new commerce in the area. White brick façades respond to the lighter context of nearby university buildings.
Massing is broken down into tall, slender 'townhouse apartments', scaled to the proportions of those on the listed Grand Parade terrace. Each townhouse has twin bays with balconies, strong gable forms and pitched roofs. The buildings facing Circus Street create a strong ridge line and simple backdrop to Grand Parade.
Some 450 student bedrooms are arranged across four buildings, creating a series of smaller communities. The positioning of the student accommodation has been carefully considered to maximise daylight and privacy for both students and residents of the adjacent Milner flats.
The landscape and high quality public realm is an integral component of the scheme. The paving is reminiscent of historic pavements and planting enhances the character of each space, inspired by the Regency planting style that defines the look and feel of Brighton.
The green spaces have been designed with the wellbeing of the community in mind. Residents will be encouraged to grow fruit and vegetables in pockets of soil on the doorstep, harkening back to the fruit and vegetable market that historically stood on the site. Planting strips create privacy buffers but also contribute to the enhanced public realm, much like the tight hedge planting in front of many of Brighton's terraced streets.