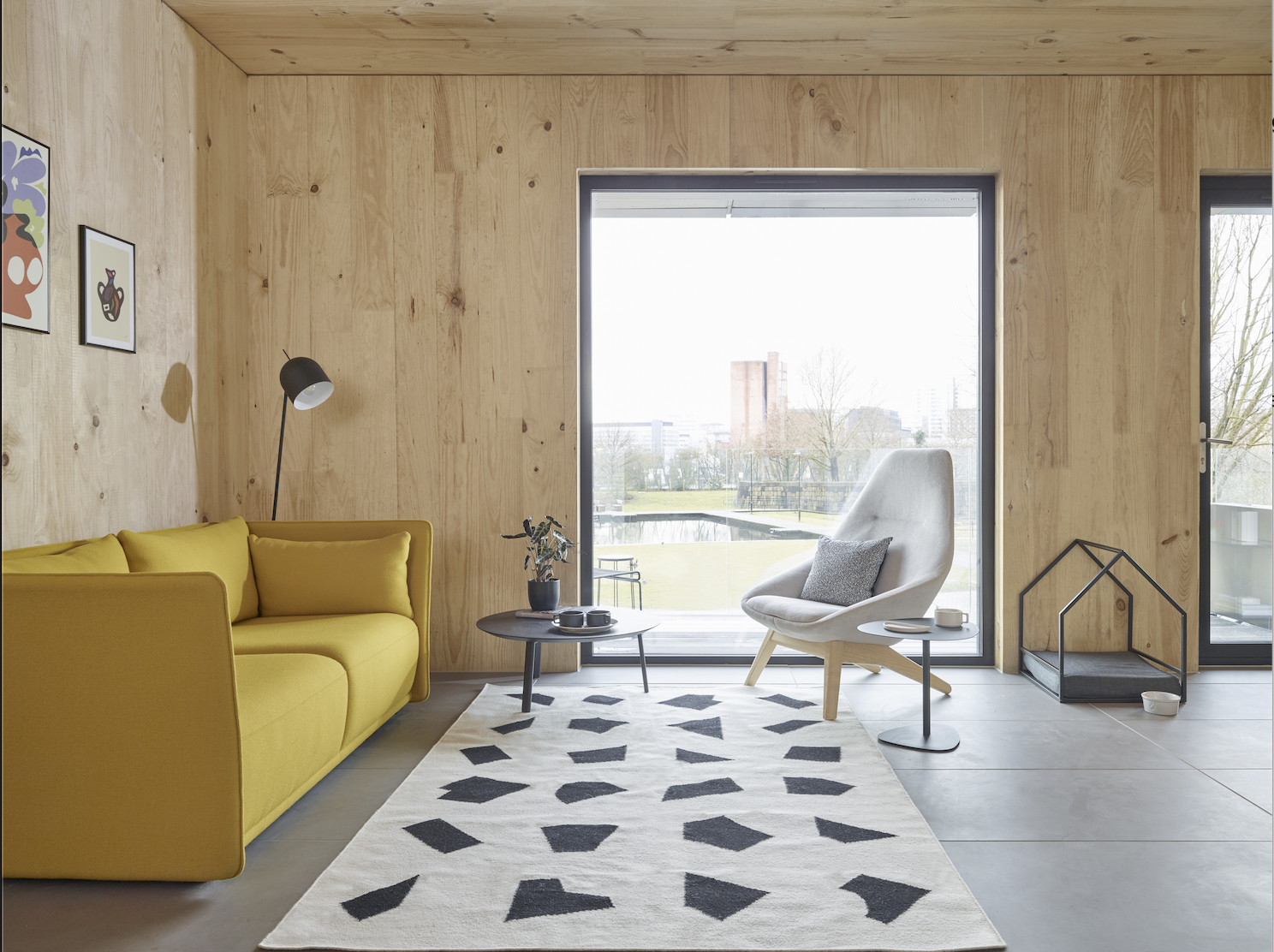 31 Mar 2021 • shedkm
pushing the mmc envelope with Urban Splash
Pushing the MMC envelope in collaboration with Urban Splash
Modular housing continues to afford some of the most exciting opportunities to provide affordable, future-proof housing solutions which genuinely enhance our quality of life.
Our long-term collaboration with fellow pioneers Urban Splash continues as we develop more modular design products within their 'House' portfolio. House provides modern, spacious, flexible homes, with greater choice available for a variety of income levels and types of household.
Our latest factory-built home, Row House, features our most innovative thinking around modular layouts, with efficient internal space and open-up features that offer additional outdoor living space. The first Row House homes, with distinct red cladding, will be built at East Float, Wirral Waters – a new riverside neighbourhood in Merseyside.
Together with Urban Splash, we continue to focus on the carbon reduction agenda, with the recently completed Mansion House apartments and the House Sales Pavilion both using cross-laminated timber (CLT) structures.
Mansion House provides a selection of customisable apartments at the waterfront community of New Islington in Manchester. These mid-rise, dual aspect apartments are constructed from cross-laminated timber, exposed in living and sleeping spaces to create beautiful timber interiors. Buyers can choose from nine alternative layouts, arranged around a central kitchen. Future flexibility is built-in with an option for some walls to be moved to accommodate changing needs.
The House Sales Pavilion is an ultra-sustainable and modern take on the traditional sales suite. Constructed from black-painted larch and radiata pine CLT with an exposed timber interior, it is designed and engineered to produce zero fabrication waste. Structural components are prefabricated offsite and assembled in just two days, with an option to disassemble and repurpose in other locations, making them fully recyclable.
Beyond the Urban Splash product range, we're continuing to develop our modular portfolio in London, working in close collaboration with a range of clients, developers and manufacturers to deliver high-quality, affordable products for housing associations and councils providing social housing. Increasingly, modular design is proving itself as a highly adaptable tool which can accommodate a variety of social and economic agendas to add value for all.