28 Aug 2020 • shedkm
a recap of august's news
one practice news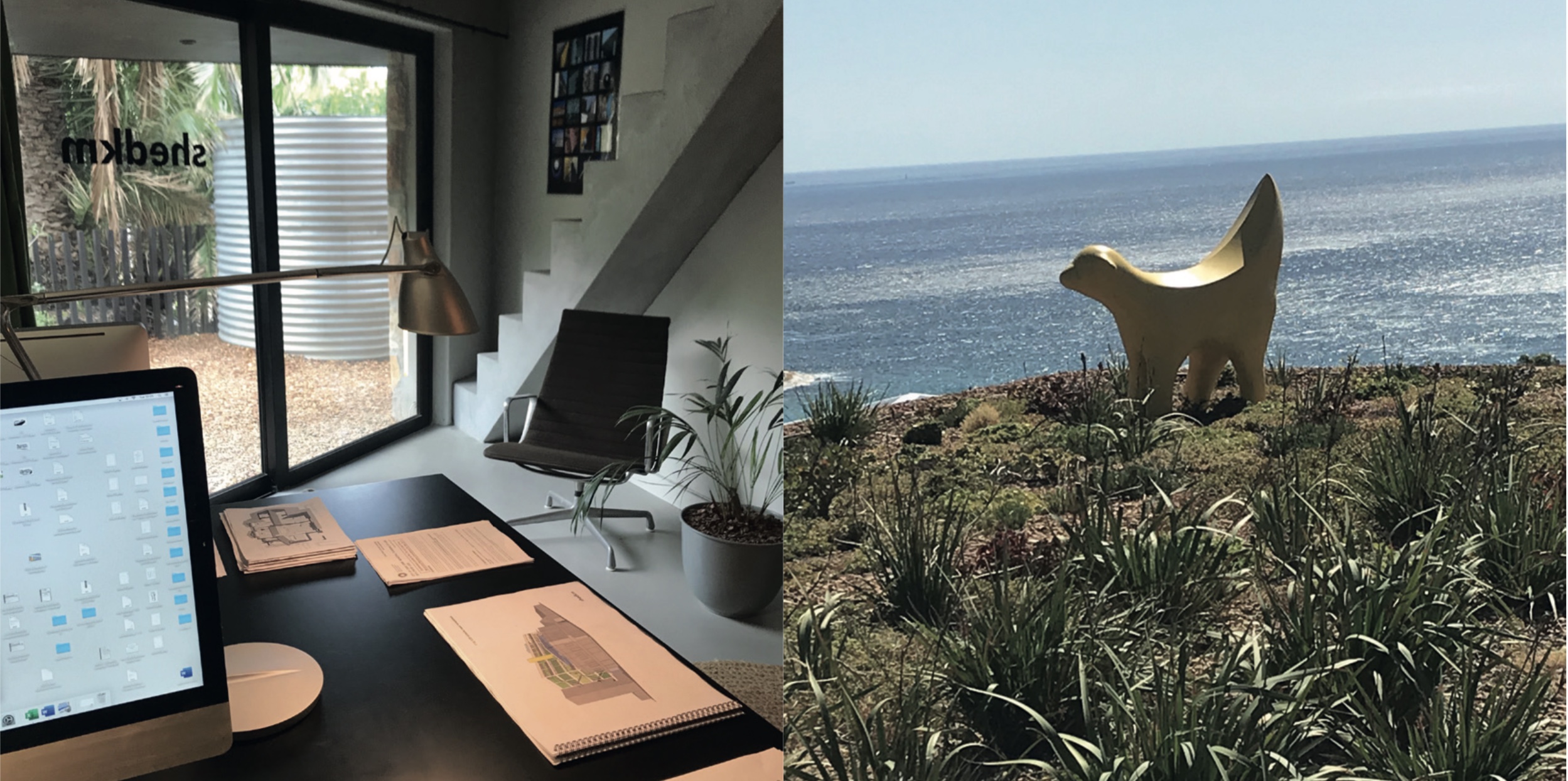 shedkm SA office, including a piece of Liverpool
south africa
August usually makes us think of warmer climates and this summer we're really excited to announce that shedkm are heading south! We have decided to team up with one of our original founders and life-long practice friend James Weston in South Africa who has set up shedkm SA. This separate sister company allows us to share brand and ethos, creating opportunities for collaboration internationally in the future. The SA office have already shared ideas for compact multi-level living which reminds us of early shedkm planning and aligns with recent concepts in the UK.
liverpool latest
completed elevation
phoenix completion
Our new-build Phoenix scheme for Capital & Centric has completed this month and presented itself on the Manchester skyline.
Adjacent to our ongoing mill building re-invention, Crusader Works, the new steel frame building groups eight apartments around a central core. With an expressed pre-cast concrete and brick facade, the project is located only minutes away from Manchester Piccadilly and provides modern open plan apartments as 'homes for locals, not for investors'. We're really excited that the client has entrusted us with a few signature shedkm details to create a bold and colourful addition to the area, at a time when individuals are re-thinking the quality of their homes.
london latest
Strongbow Crescent site, Royal Borough of Greenwich. CGI by Cosmocube
social housing contract
This month has seen the announcement of a new £300m contract for new build council homes in the Royal Borough of Greenwich.
We are thrilled to be part of the alliance formed between A+E Elkins and Ideal Modular Homes to deliver 750 affordable rent homes across 60 sites, with the award of the biggest contract for new build council homes using modular construction to date. Carbon neutral, high quality new neighbourhoods for residents is the vision underpinning the five year project which aspires to help address the fuel poverty gap and bring the highest quality of homes to the borough. Our team have worked tirelessly through the current coronavirus crisis adopting virtual resources to maintain consultation events with stakeholders and the public.
staff update

BIM (Building Information Modelling), an increasingly important tool
continuing education
The summer always sees students come and go from both studios and we'd like to acknowledge the achievements of individuals.
Olivia Dolan has embarked on continued studies in the Netherlands but not before press attention for her RIBA Rethink 2025 design competition award with the topical review of the use of empty offices. It is fantastic for students to be tackling the issues that are very much part of our strategic thinking within shedkm and we always welcome applicants from similar self-motivated and perception-challenging individuals.
Continued education is part of our DNA and we intend to embark on our phase two return to both studios in early September to help re-instate the physical studio culture and forum for debate. In the interest of a One Practice approach, Lucy Ashton-Griffin has also accepted a very well deserved promotion to Architectural BIM Lead ensuring consistent output standards across the practice.