31 Jul 2020 • shedkm
a recap of july's news
one practice news

Phase one return to our studios in both Liverpool and London
hybrid working
July has seen the re-occupation of both of shedkm's studios following the Covid-19 lockdown since 20th March. Our Business Continuity Plan seamlessly enabled us to all safely work from home whilst ensuring continued high standards of output and no slippage in deadlines. Whilst we now have a skeleton presence in both studios, many staff will continue to work from home to enable safe practice and ease necessary childcare needs. We'd like to take this opportunity to extend our thanks to all our clients, consultants and collaborators for working with our team's own flexibility through the ongoing pandemic.
liverpool latest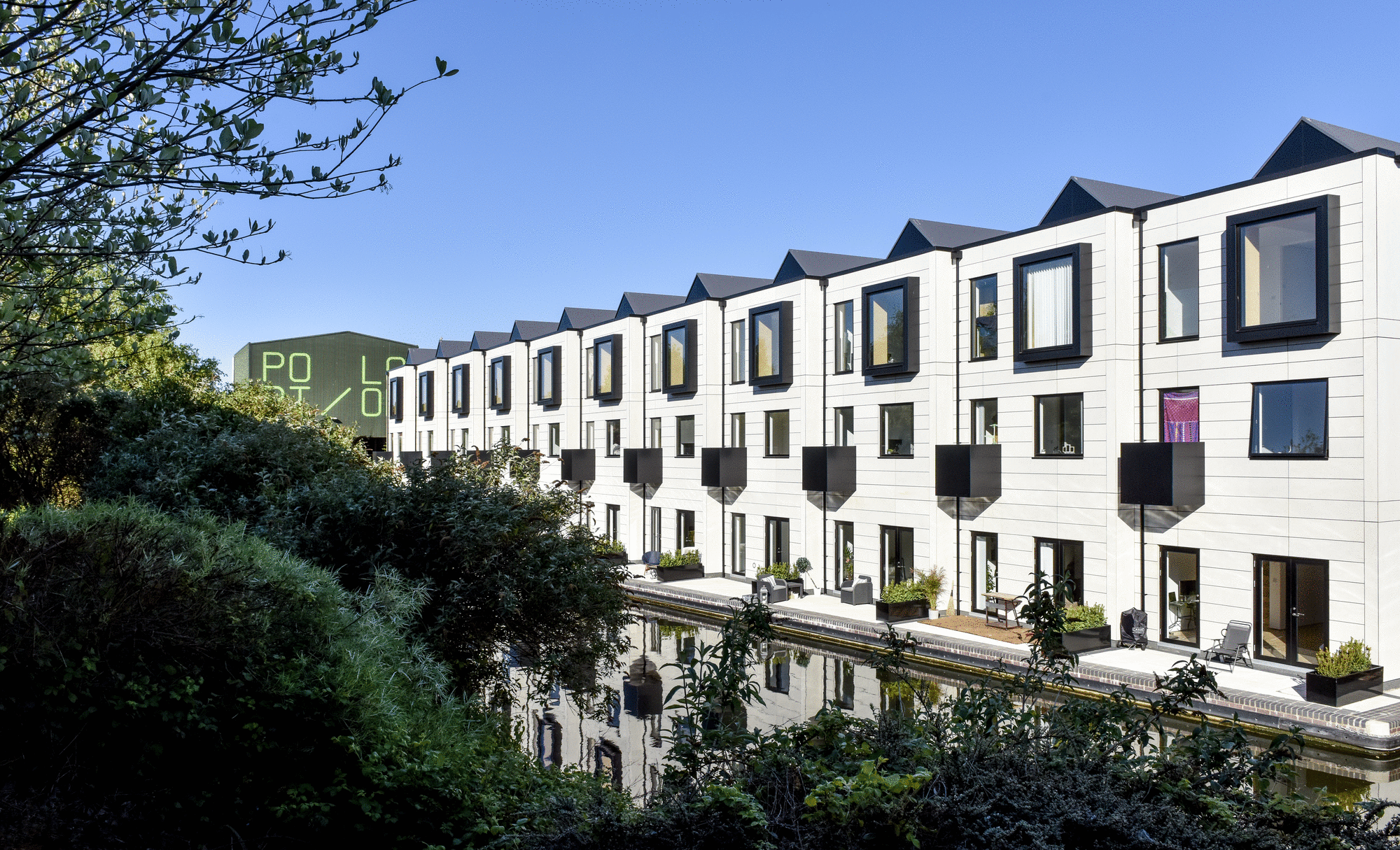 Townhouse, Port Loop, Birmingham
Urban Splash
site activity
Construction has continued across all of our sites during the recent months and we are now starting to see a number of summer completions.
These include the realisation of a number of our modular housing sites where vibrant new neighbourhoods are being created with Urban Splash, incorporating both Town House and Mansion House products. We have also been fortunate enough to complete a modern one-off family home for a private client. Photographs will follow but it is always an honour to be in a position to interpret a family's personal dreams into a unique piece of architecture!
london latest

Sustainable gateway office development
CGI by Cosmoscube
planning activity
New initiatives have continued across our varied portfolio, from social housing planning applications in the capital, to consultation on place-led masterplan/ hybrid applications in London and the regions.
New workspace commissions have gathered momentum and instructions for innovative regeneration-led phased masterplans have been initiated during lockdown. We are very excited to be addressing a cross-section of worthwhile and topical user-groups at this time of global crisis and helping to steer a social and humane agenda for the future built environment. It's in our DNA!
staff update

A selection of some of the faces from our annual staff meeting on Zoom
people movement
Following a year of self-evaluation, we have entered a new business year in July with a refreshed approach to "one practice" resource and narrative.
Laura Hampson-Tyrer has been promoted to Practice Manager to help re-inforce and assist directors in steering a consistent ethos and culture across the two studios, whilst Darren Jones and James Griffiths have both been promoted to Associate Director positions.
We have recently welcomed some new faces to help bolster our London studio, but July will see the departure of some of our part I placements in both studios and we wish them the very best with their continued studies in architecture. There has never been a better time than to think about how we curate spaces of the future!