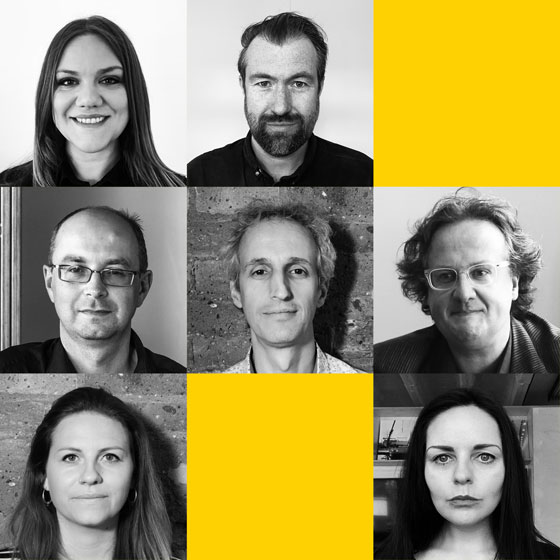 21 May 2021 • shedkm
shedkm develops core team to meet future demands and strengthen One Practice culture
We work collaboratively with our clients to deliver great designs which add social and commercial value. As a practice we are also responsive to future challenges, and know that what clients need right now from architects is flexibility, pragmatism, and a proactive approach to problem solving.
We continue to develop the skills and capacity of our teams in both London and Liverpool, to broaden our reach, strengthen our presence across the UK, and maintain the strong and consistent approach to design and delivery that our clients have come to expect from us.
Our greatest strength is our people and we are delighted to have appointed two new Associates to support shedkm's Directors and consolidate our senior team. Helen Misselbrook has been working with shedkm since 2013, most recently as design guardian for the soon to be completed Circus Street development for U+I I in Brighton. As an Associate, Helen will be leading on new placemaking schemes in Croydon and Abbey Wood. James Spencer comes to us after 14 years at Glenn Howells Architects, a practice with whom shedkm has enjoyed a long and collaborative relationship for many years. James will be working on emerging schemes across the UK. Both positions increase our ability to provide a hands-on and collaborative approach to regeneration projects and enhance the future impact of our work, creating new communities in any region of the UK.
We have boosted the capacity of our technical team with three technical directors. Alan Ross and Francesc Cantarell will lead in the Liverpool and London studios to oversee our production skills and information management, and Stephen Vant will lead on ensuring practice-wide quality and consistency for our clients. We have evolved our BIM capacity and this year appointed a new BIM Lead, Lucy Ashton-Griffin, who has now fully implemented BIM across our London studio and is currently migrating systems and processes throughout the Liverpool studio to improve our ability to service projects nationwide from either studio. Enhanced co-ordination across both studios will drive best practice in line with evolving industry standards, and anticipate future requirements with a holistic practice-wide approach to innovation, R&D and implementation.
As we evolve to meet an exciting future, we want to ensure that we never lose sight of our founding values and the unique, supportive practice culture that we have nurtured since our inception in 1997. To that end we've promoted Laura Hampson Tyrer to Practice Manager over the past year, whilst taking the opportunity to strengthen the shedkm core team responsible for HR, practice management and communications, putting efficiency, well-being and great working relationships at the heart of everything we do.