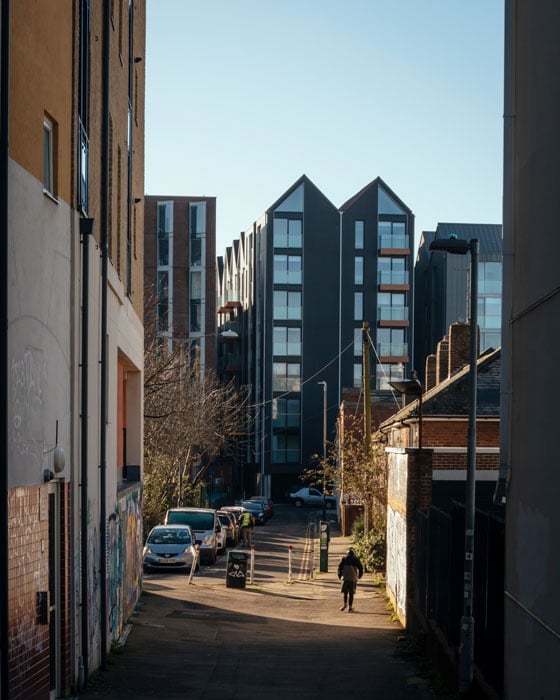 12 Apr 2021 • shedkm
successful regeneration begins with authentic placemaking
Our recent experiences have encouraged us all to take a fresh look at the importance of home, placemaking and community cohesion, and the role that design plays in supporting a sense of belonging and well-being.
shedkm have been working at the forefront of masterplanning and placemaking since our inception almost 25 years ago, with pioneering schemes such as Chimney Pot Park and Ten Streets, which demonstrated that social and commercial value can work in hand in hand. Creating desirable places in which people want to live, work and play, increases the economic viability of development and unlocks long-term commercial opportunity.
We work with the existing built and social fabric of a city, consolidating its inherent strengths and emotional connections and adding bold new interventions where they can best contribute to the reinvention of a rich and sustainable place. Every scheme we undertake is considered as a piece of the city, with the connections and spaces between as important as the individual buildings in expressing history, community and place.
Our current regeneration schemes in Digbeth, Brighton and Wandsworth work in a variety of ways to transform disused industrial landscapes into lively new communities with a mix of uses, plenty of sustainable ground floor activation, and flexible open space for social use. Our starting point for each of these is to analyse and understand the existing, historic grain of the place, working with that to ensure that our proposals can develop gradually and authentically, grafted on to the past whilst looking to the future.
Stay up to date with all shedkm updates by subscribing to our quarterly newsletters and monthly bulletins. Sign up here.
Photo by Jim Stephenson