This summer, shedkm became a certified B Corp joining the growing movement of companies who want to put strong social values and good governance at the heart of their organisation and activities. To date, some 1,500 UK companies have undergone the rigorous accreditation process and committed to producing an annual report demonstrating not just intent, but impact.
B Corp describes its end goal as an inclusive, equitable and regenerative economic system for all people and planet. Nothing to disagree with there. But key to achieving that kind of outcome for the built environment sector will be the variety of organisations who want to be part of that movement and help redefine the potential of business to drive positive change.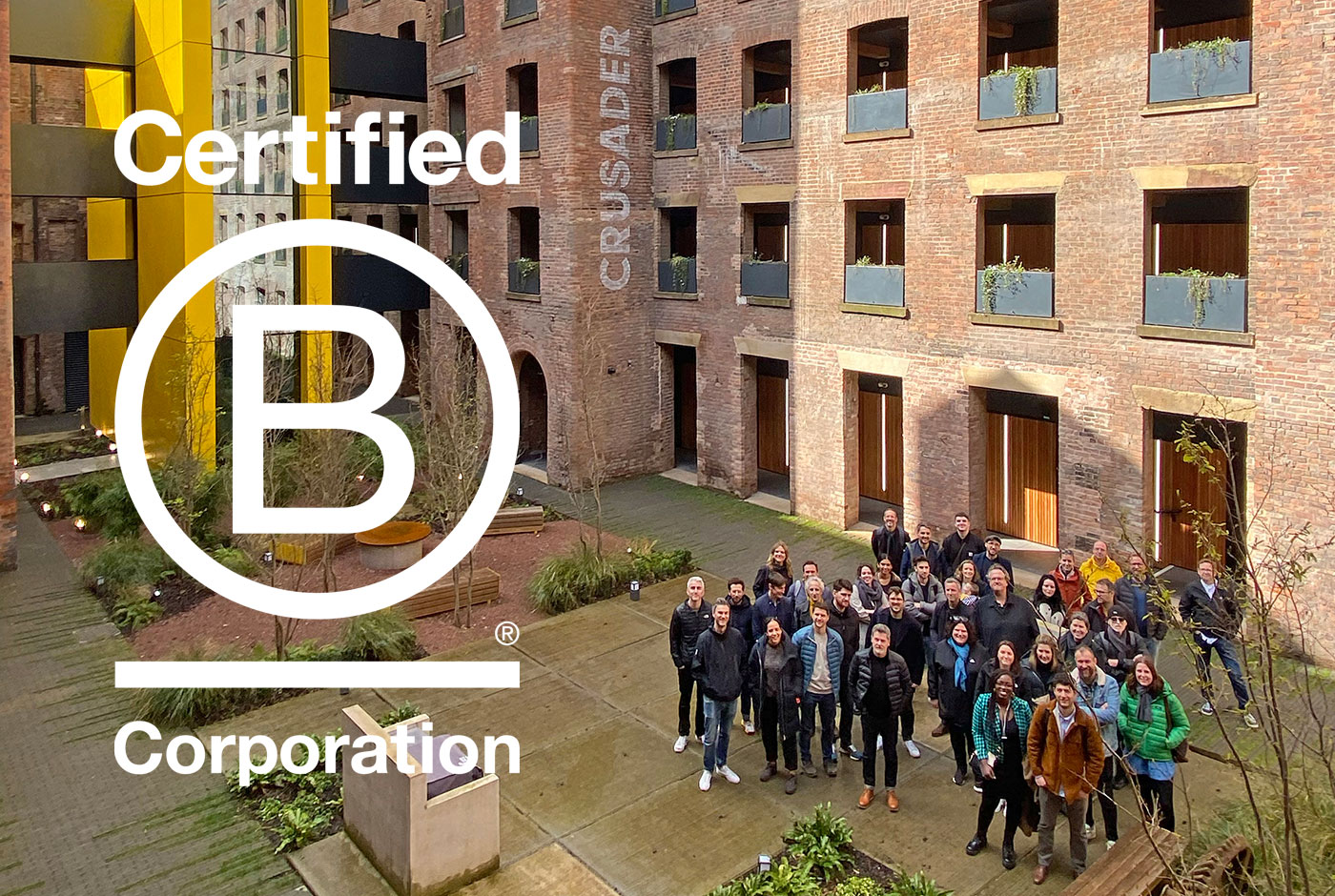 For shedkm, B Corp certification, like transitioning to an EOT, felt like a natural evolution of everything we set out to do 26 years ago. Both these initiatives are signals, not just of intent, but of our ongoing commitment to our staff and our clients, and ensuring that what we do counts. Our founding values focussed on architecture with a purpose and the design and delivery of regenerative schemes, often in low income areas, which were commercially astute but which put people and community first. That was our natural inclination, then and now, and we have delivered transformative projects up and down the country, repurposing disused buildings, re-energising commercial and residential typologies and reviving streets, places, and cities.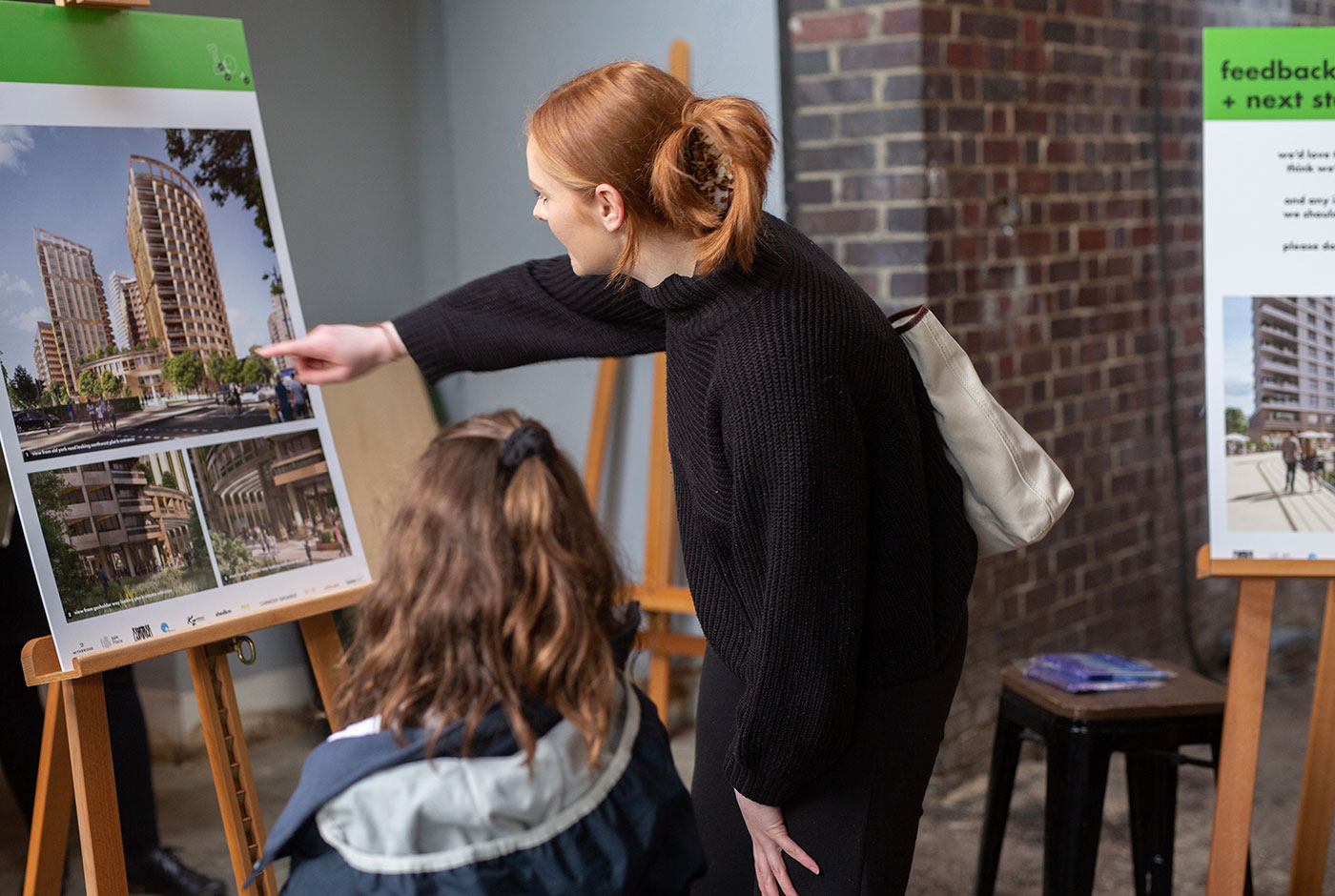 Our latest appointment as masterplanners for Stockport 8, is a great example of this. The scheme will be emblematic of many of the guiding principles of B Corp, demonstrating the lasting social value of strategic partnerships and holistic thinking. One of the largest development opportunities within the current Stockport masterplan, the project will create an exceptional new neighbourhood integrating homes, jobs and economic opportunity into a wider infrastructure to create a quality place designed to support sustainable growth and well-being. Public/private partnerships like this one between Stockport Council and English Cities Fund (ECF) are helping to drive joined-up development with both commercial and social ambition set out from the start. shedkm work on many projects with similar objectives including the transformation of the Littlewoods Building (Capital&Centric and Liverpool City Council), Port Loop (Urban Splash and Birmingham City Council) and of course the award-winning Circus Street scheme (Brighton Council and LandsecU+I).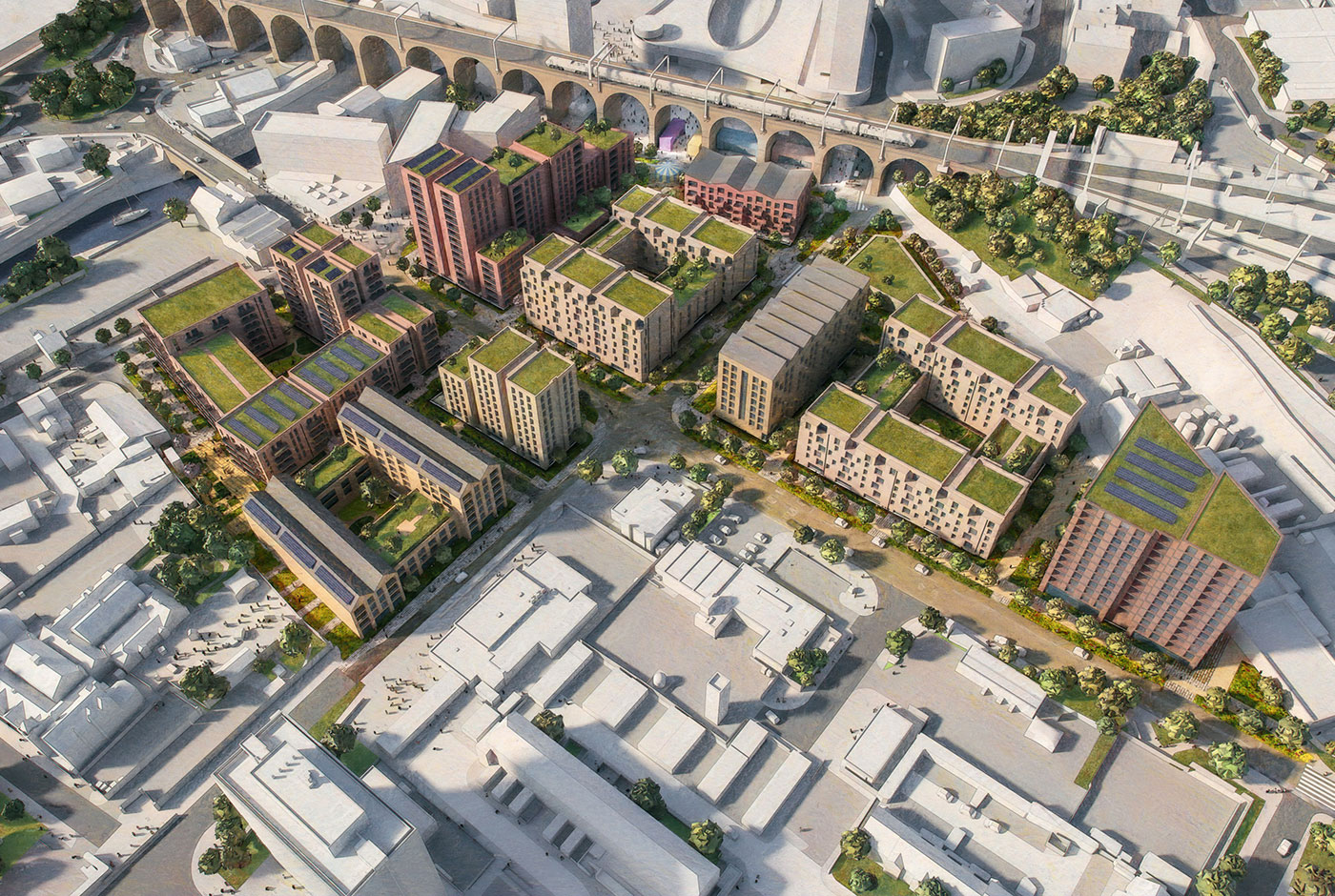 In designing and delivering projects which act as catalysts for wider regeneration, we are fortunate to work with a wide range of clients and consultants who also want to maximise the potential of public/private partnerships to deliver meaningful change. shedkm has become a B Corp to set our social, environmental and governance principles within a far-reaching strategic framework and reporting structures which hold ambition to account by measuring the cumulative impact of business as a force for good. In this respect, B Corp can be an increasingly powerful tool; an accreditation around which businesses can organise and collaborate, knowing from the outset that they share similar goals and values.