During shedkm's 25 year history our schemes have been rooted in regeneration. We've transformed old or disused buildings across the country into places with strong identities and communities to match, all while saving them from demolition and helping the environment.
One of our key collaborators in doing so is social impact developer Capital&Centric (C&C) – who we currently have three exciting renovation projects in the pipeline with, across the north of England. We caught up with their Managing Director John Moffat to hear more about this long lasting partnership.
eyewitness works
Our next regeneration project to complete is the Grade II Listed, 19th century Eyewitness Works (image 01) in Sheffield City Centre, opening its doors this autumn. The buildings had previously been used for cutlery production over the years, with the occupant Taylor's Eye Witness relocating to a new factory in 2018 and the building remaining closed until now…
We lead the re-design of the old factory building, creating 97 new industrial style homes, four green courtyards and a café bar. Twentysix architects have designed an adjacent new, six-storey building on the site of the former Brunswick Hotel. Homes within the existing and new buildings will range from one- to three- bedroom apartments, townhouses, duplexes, and mezzanines. They will reflect the distinctive industrial features of Sheffield – featuring exposed brickwork, beams, original staircases and existing machinery.
cannon brewery
Also in Sheffield are ambitious proposals for Cannon Brewery (image 02 of existing site), with the teams submitting plans this summer. The former Stones Brewery could become a buzzing new neighbourhood with homes, community spaces, bars, cafes and workspaces. It's anticipated that the building, which has been empty since 1999, could create around £200m of investment in Sheffield.
The collaboration with C&C, Homes England and Sheffield City Council, could evolve to include live music spaces and studios, a mini cinema, café bars, and even a micro-brewery – helping to retain the site's history.
littlewoods
Over in Liverpool our teams are busy with plans to save the former Littlewoods building (images 03 existing and proposed) from demolition and turn it into a Hollywood-ready destination for the TV and film and education industries, with the site currently being prepped for development set to start soon.
Designs from shedkm and details from C&C have recently been presented, revealing plans for the iconic 1930s building to include new studio spaces, workspaces and workshops for the media industry; alongside a screening and performance zone and café open to the public.
Plans for Littlewoods capitalise on Liverpool's increasing reputation as a go-to place for film and TV productions. In turn, it's expected to create thousands of jobs and new opportunities for locals to get into the creative industries.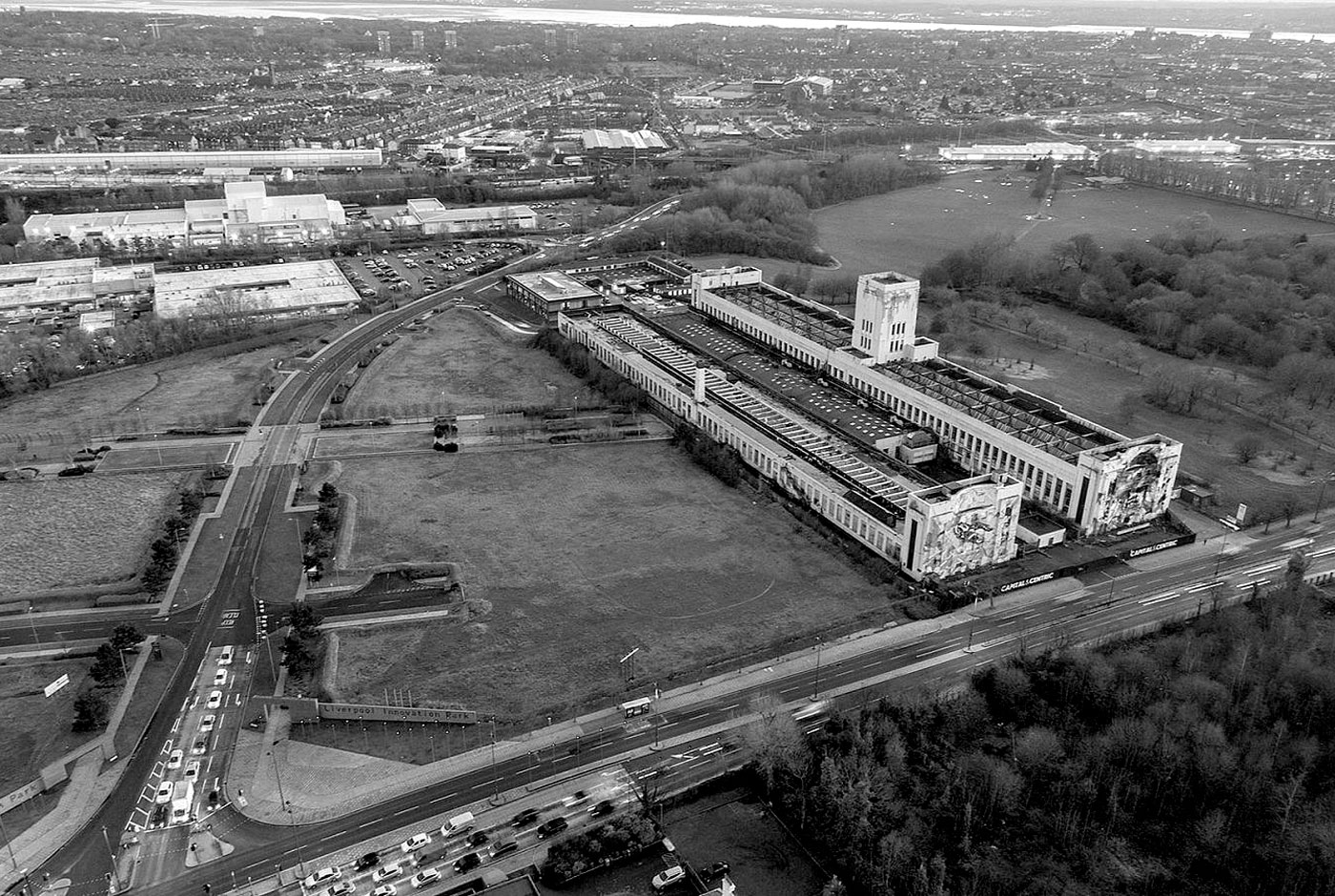 crusader works
We're also pleased to announce that Crusader Works (main image above) – another C&C collaboration, in Manchester – has been nominated for a Housing Design Award! The mill building was transformed last year into modern apartments with a communal garden. You can read all about it in the Architects' Journal here.
neighbourhood bolton
And it's not just regeneration projects we're teaming up with C&C on, we also recently joined forces to submit plans for brand new affordable homes in Bolton. Neighbourhood Bolton (image below) will include one- to four-bedroom, energy-efficient terraced homes to encourage multi-generational, diverse living. The project will jointly be the teams' first venture together into the suburbs with a fully new build project.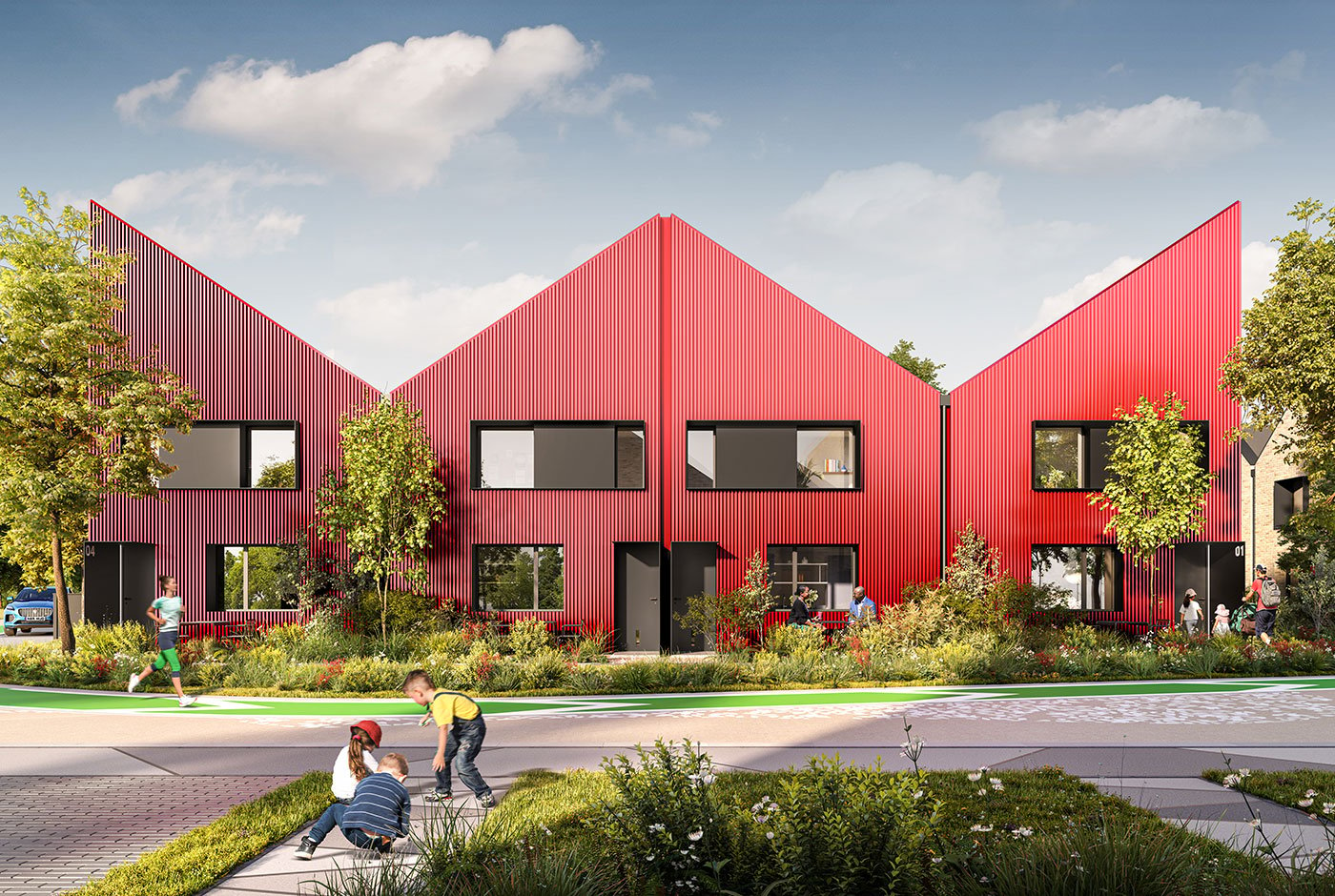 q&a with john moffat at c&c
shedkm: John, can you tell us about C&C's ethos when it comes to design?
John Moffat: All of our projects – whether homes, workplaces, community spaces or a mix of all three – have common threads that tie them together. They have a sense of character that lifts from the surrounding community's past, but bold design that firmly looks to future.
shedkm: And what about when it comes to regeneration?
John Moffat: Our developments in the north are squarely aimed at becoming a creative catalyst for towns and cities. That's so important to us, not just because we think that northern communities deserve high-quality, thoughtful regeneration just as much as those in the South East, but done right, it can deliver real social change.
shedkm: How's it been working with shedkm all these years?
John Moffat: Linking up with the shedkm team was such a natural fit. As the years have gone on and we've delivered some amazing results, both our teams have grown in confidence and ambition for what's next. C&C is full of people really passionate about juxtaposing the new with the old in a way that's totally transformative. shedkm have matched that passion from day one – whether helping transform the unloved Crusader Mill into a real thing of beauty, or re-imaging Liverpool's iconic art deco former Littlewoods building into a destination for TV and film.
shedkm: How has the design of these developments contributed to their success?
John Moffat: Despite the diversity of our projects all across the UK, from the moment you lay eyes on them there's a sense that each one is undeniably C&C. That's challenging to achieve, and is the result of a vast array of conscious design choices, be it form, colour, massing or materials. Having collaborated so successfully to date, shedkm get what we're about and have nailed the C&C DNA within their designs, every time we've joined forces.