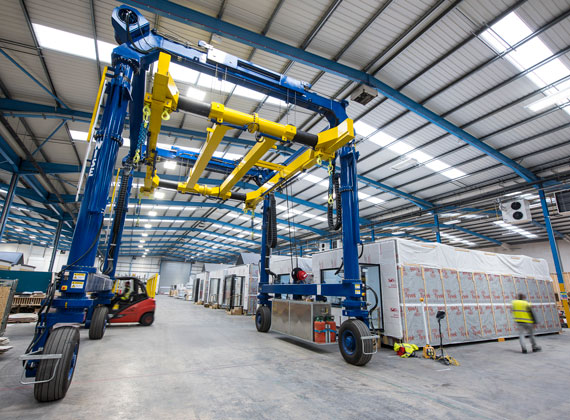 8 Nov 2021 • shedkm
future innovation
shedkm is proud to have been awarded Off-site Architect of the Year in 2021 – the second year we have won this accolade – and we continue to collaborate widely, working with manufacturers, developers and local authorities in the UK and in Europe to explore and develop the potential of modern methods of construction.
We are already using new techniques including CLT which we hope will allow for even greater reach and impact. Whilst MMC will not on its own offer overnight solutions to the housing crisis or the climate emergency, it continues to offer significant benefits, and is an important part of the mix. Modular products are highly sustainable and can make a significant contribution to long-life use and efficient life cycle costs.
Compared to a traditional building site, MMC factories are able to significantly reduce construction waste, operating more like assembly plants where the exact amount of material and components needed for each house is delivered and put together at source. Any residual waste is more easily separated and recycled. MMC also has the potential to aid the industry's ambitious net zero targets, reducing the performance gap between design stage predictions and in-use energy consumption and ultimately resulting in better air-tightness with fewer thermal bridges.
At Bowness Close in Greenwich, building fabric, factory production and active MEP systems are working holistically to achieve healthy and energy efficient living environments for new residents and a positive onsite energy generation of 105.78%.
As a direct result of the construction precision achieved through the offsite manufacture process, the houses at Bowness Close achieve an air tightness rating of 2.94 m3/h.m2. This has resulted in an easily controllable internal temperature for residents reducing the reliance on heating systems and thereby contributing towards highly energy and cost-efficient homes.
Stay up to date with all shedkm updates by subscribing to our quarterly newsletters and monthly bulletins. Sign up here.
Photo © House by Urban Splash